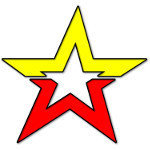 Starcycle.com offers the same great products for all of your powersports vehicles at discounted prices backed by our helpful, and professional, sales staff. We've redesigned the look of the store, the navigation of categories, and added vehicle navigation to bring you the easiest buying experience on the web.
2016 will be the launch of the Starcycle.com
Garage
feature, which will sort products by a specified vehicle and save multiple vehicles for you. So keep an eye out for more features, coupon codes, and specials in the future.
We are also launching our Husqvarna outdoor power tools site! You can expect the same great customer service and prices, and the complete line of Husqvarna tools. Visit the new store at:
StarOutdoorTools.com
.
If you have any questions with your account, finding products, or your orders please email
order@starcycle.com
or give us a call at
1-800-990-2453
.